Monday: new week, new weather. But as we see, new isn't always good.
Rain tomorrow and possibly for the rest of the week.
MONDAY WEATHER INFOGRAPHIC:
Overall: high 83, low 69, 80% chance of thunderstorms
AM: mid 70s, possible scattered thunderstorms, winds from the south at 10mph
PM: 80º, 80% chance of thunderstorms, wind from the south at 9mph.
---
VISUAL REPRESENTATION OF PREDICTED CONDITIONS: 
Cat gif version: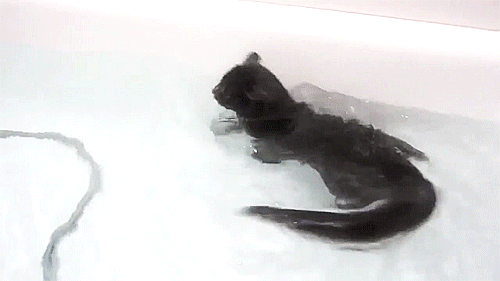 ---
DIVVY REPORT: All stations online. Up-to-the-minute updates here.
---
and
---
Spotted on the road…
What's with this street sign?
---
OVERALL COMMUTE RATING:
1.5/4. Bad! Ride anyway, if you want.