Thursday: hotter than Wednesday. Rain possible, but not likely.
THURSDAY WEATHER INFOGRAPHIC:
Overall: high 87, low 71, partly cloudy, 20% chance of rain, 55% humidity, mild winds from the south-ish
AM: upper 70s, partly cloudy, 20% chance of rain
PM: mid 80s, partly cloudy, 15% chance of rain
---
VISUAL REPRESENTATION OF EXPECTED SWEATINESS: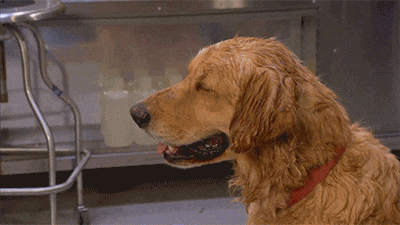 ---
RECOMMENDED HOT WEATHER GEAR OF THE DAY:
The Veskimo Personal Cooling System: only $493 with included 9 quart Hand-Carry Cooler.
"Quick-disconnect fittings on a single flexible insulated hose make for easy connection to either the Veskimo 4.4 Quart Hydration Backpack or 9 Quart Hand-Carry Cooler chilled water reservoir containing ice and water. The shirttail design of the cooling vest keeps it in place during the most rigorous activities. Perfect for sports, racing, motorcycling, bicycling, construction and industrial uses, it creates a personal microclimate of COOL under your clothing in hot and humid environments."
---
DIVVY REPORT: All stations online. Up-to-the-minute updates here.
---
and
---
OVERALL COMMUTE RATING:
2.25/4. Hot! Ride anyway. Enjoy!