Thursday: like Wednesday, but better.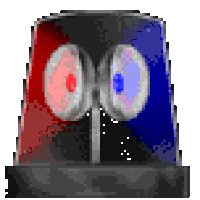 Drudge siren?! That means we're at peak bike commute conditions.
---
THURSDAY WEATHER INFOGRAPHIC:
Overall: high 76, low 62, mostly sunny, not much wind
AM: high 60s, sunny, no wind!
PM: low 70s, mostly sunny, winds from the east-southeast at 9 MPH
---
FELINE SUN METER:
Sunny enough to put dandelions on a cat's head.
---
DIVVY REPORT: all stations operational.
---
and
---
OVERALL COMMUTE RATING: 
4/4. Perfect. One of the best days of the year.
If you have a bike, ride it. If you don't, get one!