Let's preface this bike forecast by thanking the meteorologico-cycling deities for Thursday. Thanks.
Our take on Thursday?
"A nice climate day for man, a shitty climate day for mankind."
Now onto Friday… which, luckily, should be just about as nice. Yeah. You heard it here first.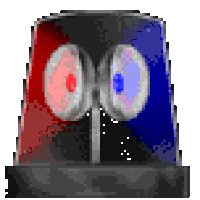 Could it be? PEAK BIKE CONDITIONS? Again?
---
FRIDAY WEATHER INFOGRAPHIC:
Look at that!
Overall: high 81, low 61, sunny as heck, 40% humidity, not windy
AM: high 60s, sunny, calm winds
PM: mid 70s, sunny, wind from the east-southeast at 8 MPH
---
How nice is it?
Nice as these pups.
---
Also, if you're a pup, take note:
The sunglasses aren't a fashion statement. Because it's gonna be really sunny tomorrow.
---
DIVVY REPORT: Bike shortage expected in high-demand areas. All stations operational.
---
and
---
OVERALL COMMUTE RATING:
3.95/4. So close. 
Why no perfect score? High of 81º raises sweatiness prospects a bit too high.
That being said: if you don't ride your bike tomorrow, you're a chump.